Accordance isn't a simple tool of balance comparison. It really assists you to identify the gaps.
It allows you to automate the intercompany reconciliation process. Accordance gives a clear synthesis that will allow you to know the stage of the reconciliation and prepare the process by visualizing the gaps in the accountancy and currency exchange rate.
Import
Accordance can manage all file formats (Excel, TXT, CSV, …)
You can easily integrate the fields (entity code, partner code, account number, numbers, date, amount, affectation, …)
Import can be manually launched or automatically periodically executed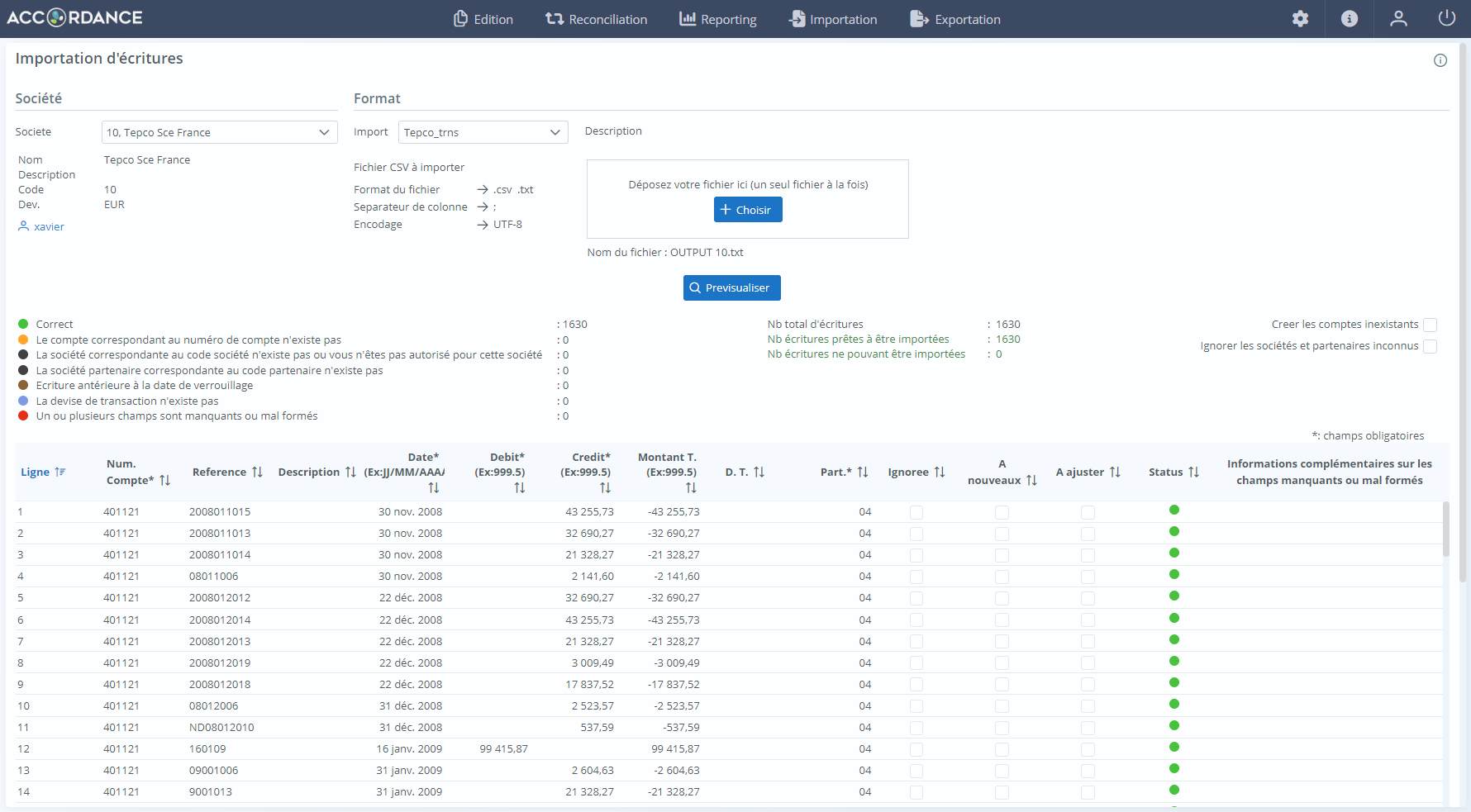 Intercompany Reconciliation
Automatic reconciliation can be launched manually or periodically executed
Reconciliation can be finished manually
Identify the gaps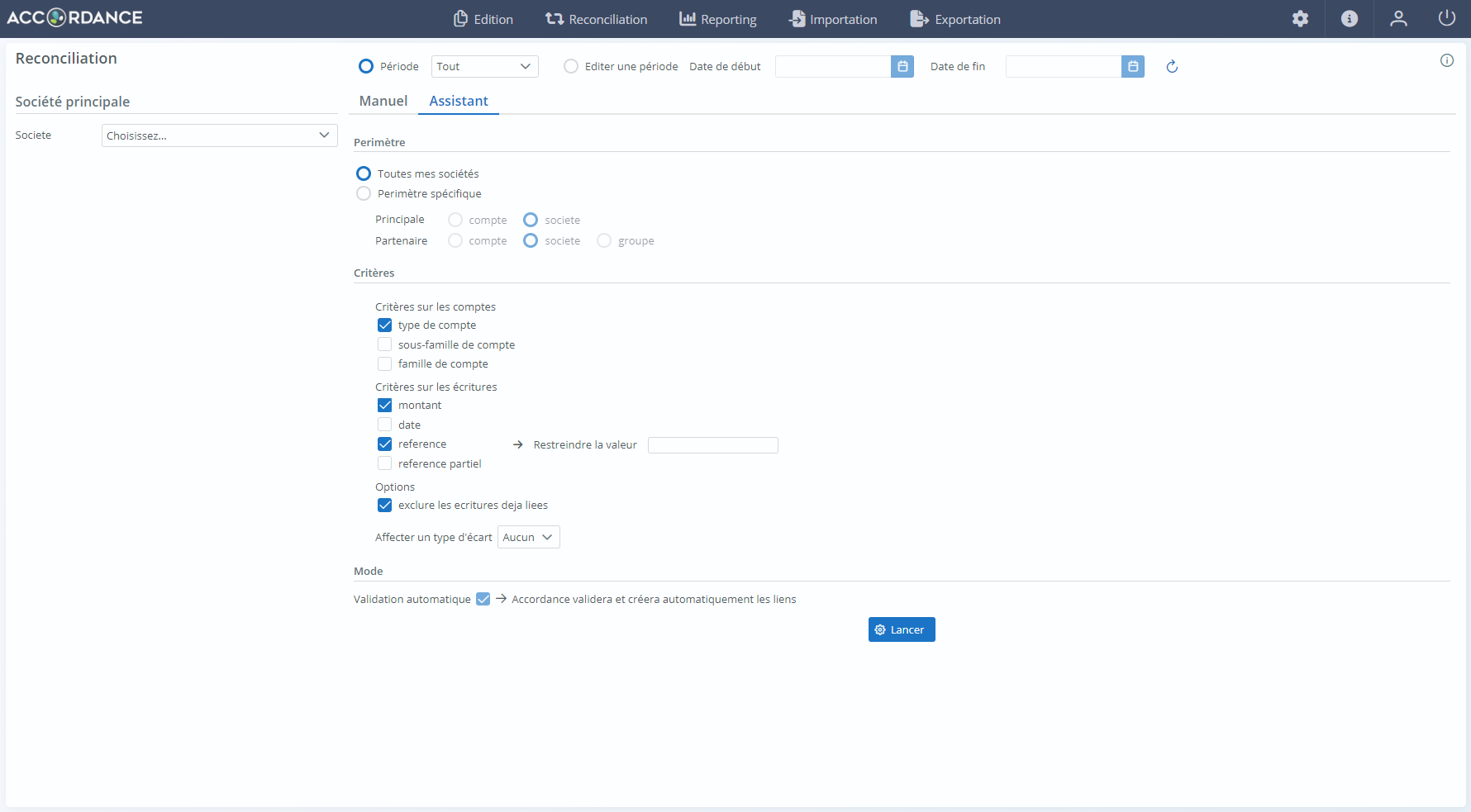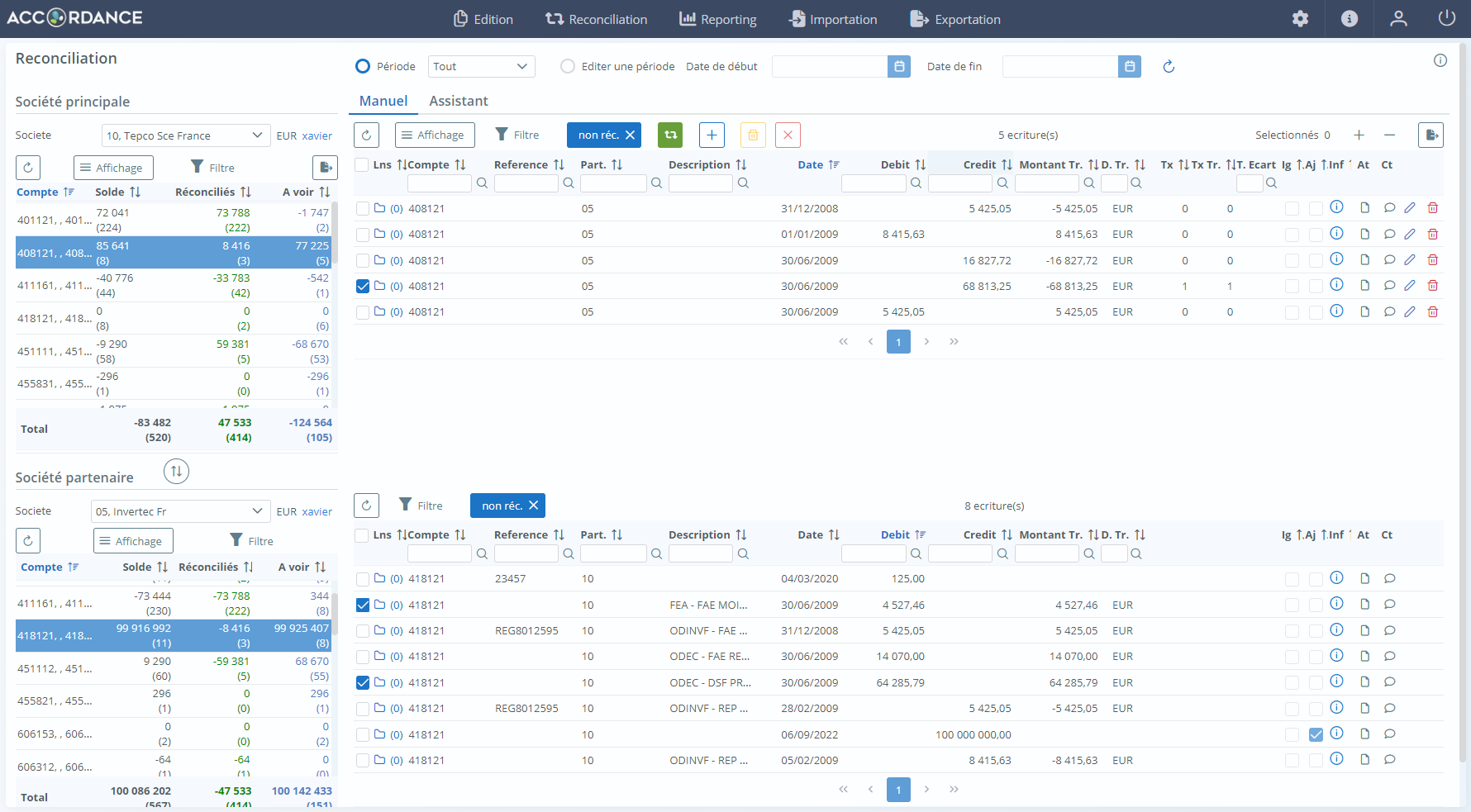 Progress State & Control
Progress state of the reconciliation
Visualizing and control of the entities and accounts reconciled and unreconciled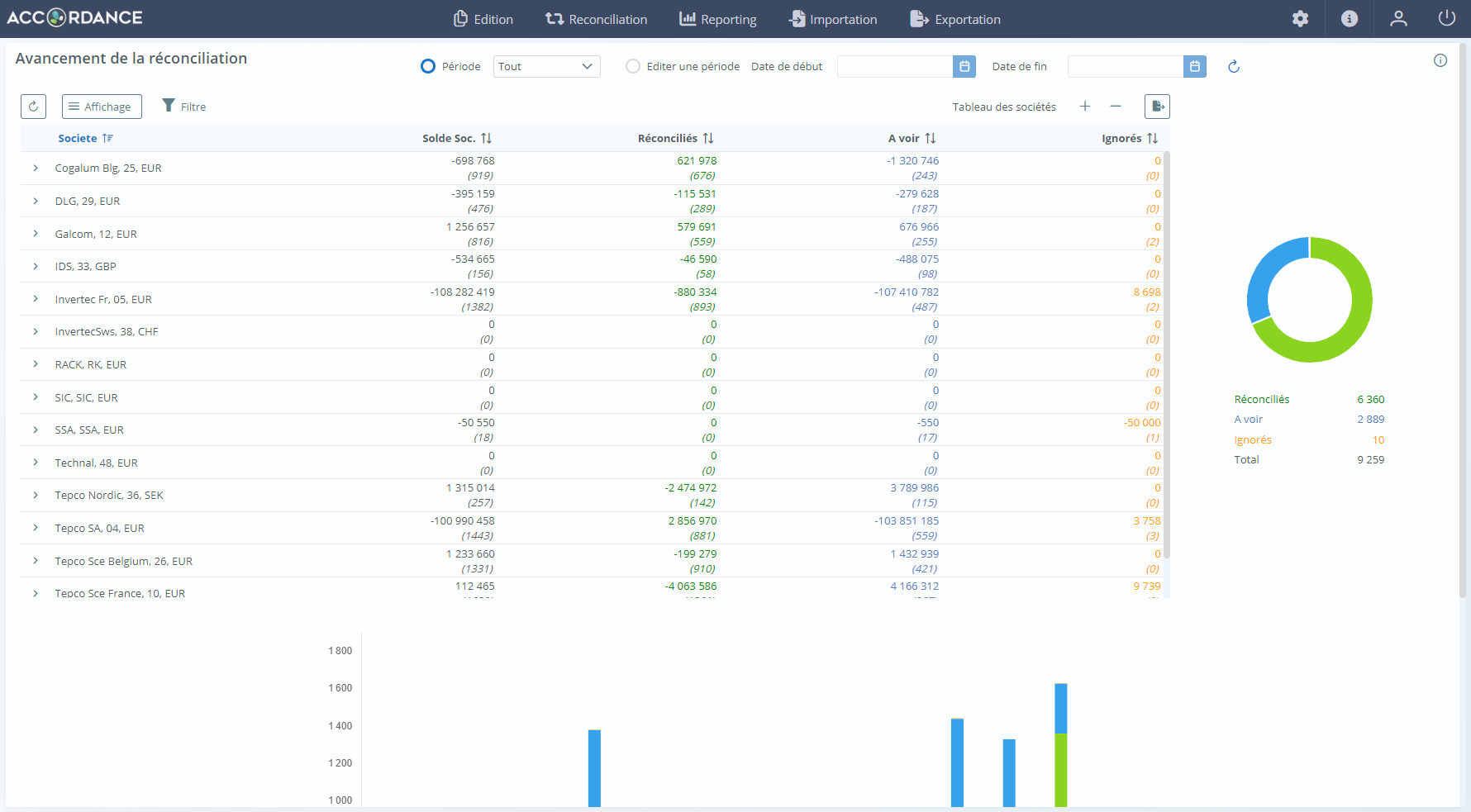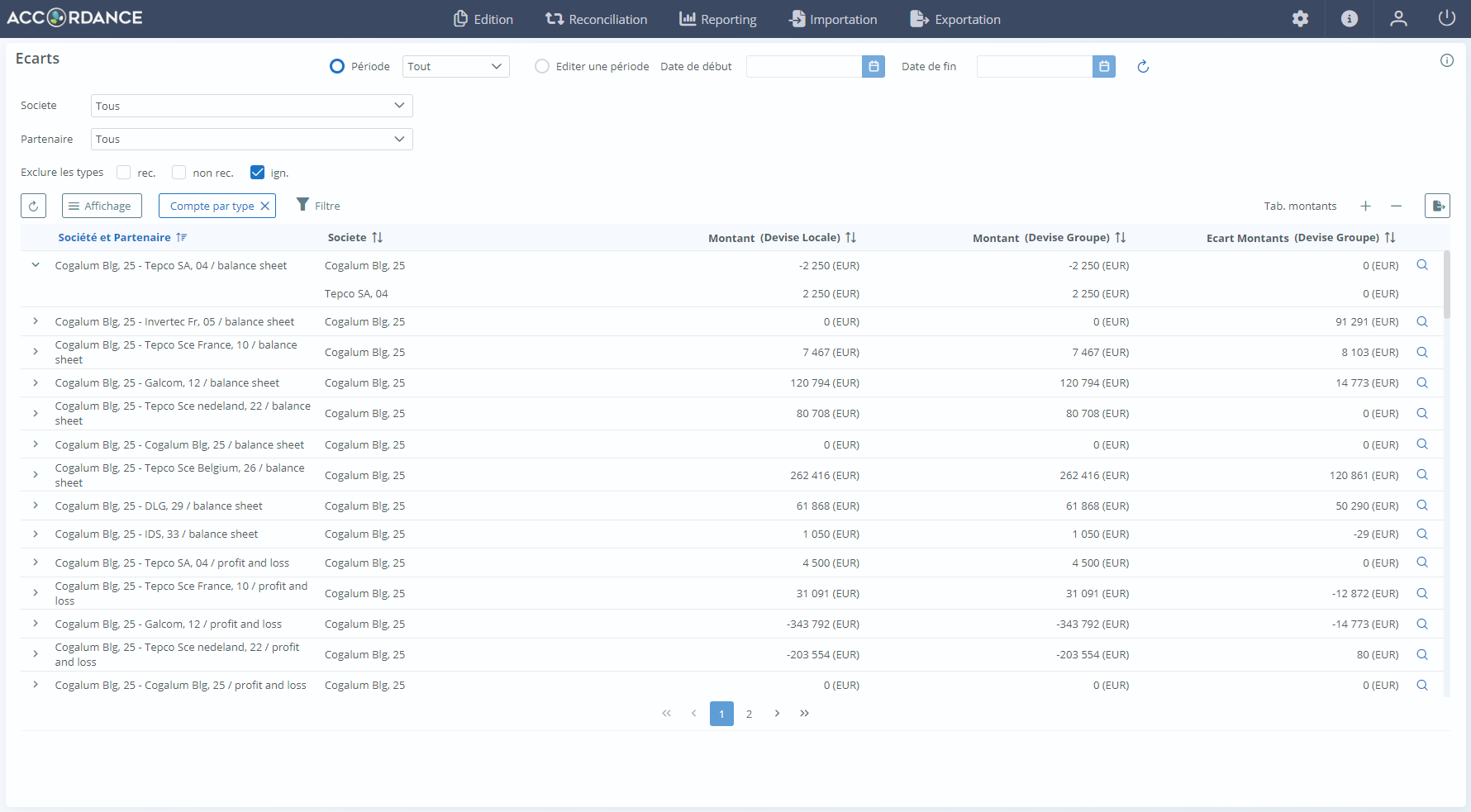 Export
Export accounts balances according to a standard or custom format
Export reconcilied and unreconciled entries for Excel Audit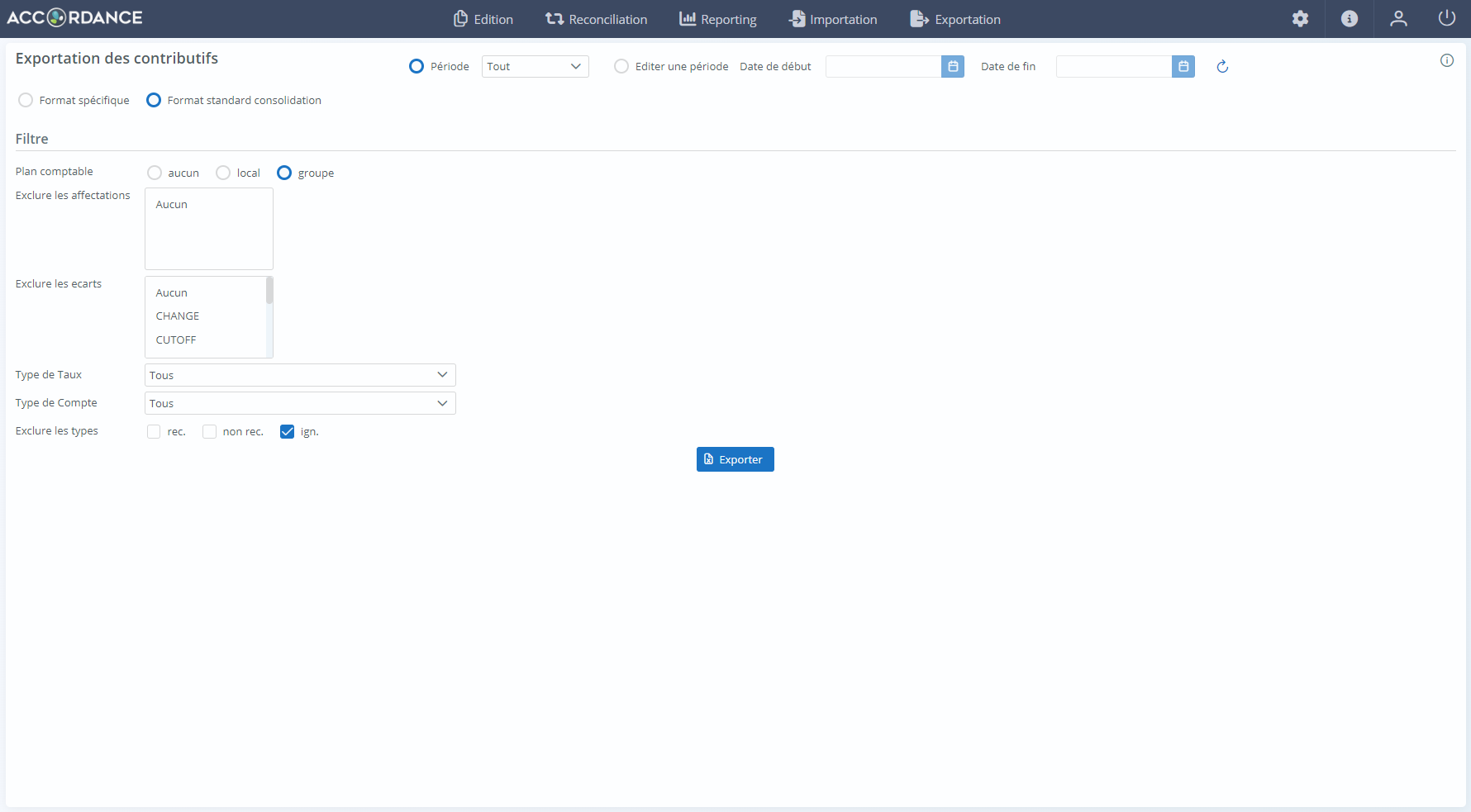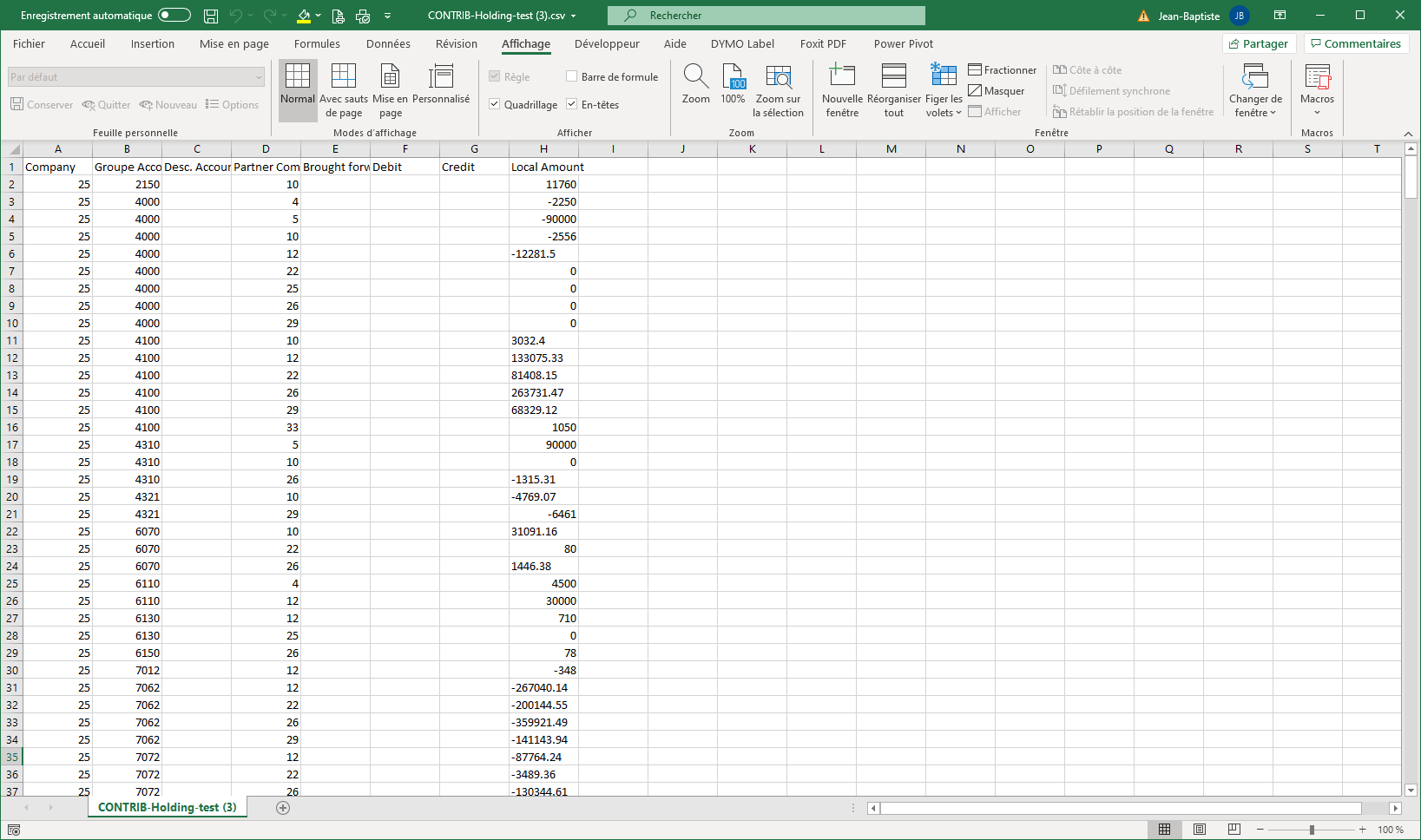 Benefits
Saving time in respect of the deadlines
The tool allows saving a lot of time for accounts located worldwide.
Beyond the time saved, the reconciliation is under sharp deadlines for producing consolidation statements. Managing to reconcile sooner facilitate the consolidation. Intercompany processes are shortened.
UA continued tracking allows avoiding having discrepancies growing
It gives to auditors a clear answer on intercompany issue.
Beyond the significant threshold in consolidation, It is important to ensure in each accounts system that no entry is missing, in order to reduce the fiscal risk.
The tool fit to heterogeneous accounts systems
Accordance allows making reconciliations N to N. It is no longer necessary to have a correspondence of one account to a single account in the other company.