Accurate features
In the core of the reconciliation
The tool is much more than a simple comparator of net positions from trial balance. The relation is made on transaction level, and display a synthesis of elements with their counterpart.
The tool ensures that all operations are reconciled and allow identifying unreconciled items.
Assistance through the reconciliation process
Automated reconciliations batches can be launched and the reconciliation can eventually be finished manually.
A clear synthesis of reconciled positions
Eliminations can be displayed on local currency or group currency, with a direct view of currency exchange gap.
The tool allows ensuring that the exchange rate used in accounting system is accurate.
Some synthesis tables can be provided to auditors.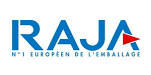 A quick answer to intercompany issues
Saving time in respect of the deadlines
The tool allows saving a lot of time for accounts located worldwide.
Beyond the time saved, the reconciliation is under sharp deadlines for producing consolidation statements. Managing to reconcile sooner facilitate the consolidation. Intercompany processes are shortened.
UA continued tracking allows avoiding having discrepancies growing
It gives to auditors a clear answer on intercompany issue.
Beyond the significant threshold in consolidation, It is important to ensure in each accounts system that no entry is missing, in order to reduce the fiscal risk.
The tool fit to heterogeneous accounts systems
Accordance allows making reconciliations N to N. It is no longer necessary to have a correspondence of one account to a single account in the other company.
Quick to set up, deploy and easy to use, Accordance allowed my accounting teams to immediately reduce intercompany processing times by two.
Eric Pasquero
Financial Director, Sifa Transit
Easy to use, Accordance allowed us to gain in quality, reliability but also in time (more than a week of work per month before Accordance against a single day today). The implementation of Accordance was done with the constant support of the Jex team that has adapted to our needs. Congratulations to them who have created this tool that was sorely lacking in the world of consolidation.
Virginie Leclerc
Consolidation Manager, SOGS (Spie Group)
With Accordance we dramatically reduce the time we have spent reconciling our intra-group transactions. Easy to use, it allowed us to set up quickly and without major difficulty.
In the area of ​​control, a reconciliation with Accordance obtains the approval of our Auditors in a phase of financial consolidation whose deadlines are often short.
M. P. Couzi
Consolidation Manager, Andros
The contribution of reconciliation with Accordance is not limited to the consolidation, it is a powerfull tool of "Cut Off" that improves the quality of social "reporting". Finally, in terms of control, reconciliation with Accordance gets the approval of the Statutory Auditors on an ect of consolidation that remains elusive.
P. A.
Financial and Reporting Group Manager, Dehon
Accordance is simple to implement, easy to use and provides a solution to a problem that, even if the subject is simple, is complex to solve and large consumer of resources and time. Since its setting up, Accordance has obtained the support of all of our subsidiaries. Reconcile intercompanies accounts with Accordance becomes almost playful. It can be done throughout the year and the tool allows to have a complete view of the progress. Retrieval of data in order to integrate into a consolidation software is simple too.
Jean-Pierre Gennesseaux
Consolidation Manager, Dehon
Accordance allowed us to significantly improve the reporting of our intercompany transactions, without making any changes in our current accountancy and financial reporting systems.
D. M.
Consolidation Manager, Ubiqus Group
Benefits of the technology used
Collaborative work, organization and distribution of roles
The Web portal offers a full control over the organization of the reconciliation process while using centralization for a better control or in contrary by splitting the work load.
Common platform and in real time. We avoid the back and forth of Excel files more or less up-to-date and the users can work simultaneously.
The application allows managing the user roles (operator, reconciler or consolider) for each company.
Full web
No update and install on user workstations, 100% web environment with the power of software.
The interface is internationalized, and language is based on user profile.